---
To keep up to date with campaign news follow the @EOCS_official account on Twitter. This is where we will share updates, news, actions and info on how to get involved and support the campaign.
Many affected leaseholders have set up their own Twitter accounts to share their stories and to help spread the #EndOurCladdingScandal hashtag, as well as #NotJustCladding, #BuildingSafetyCrisis and #CladdingTax so get involved. To show support, we have been changing our Twitter profile pictures to the EOCS logo, which you can download from here.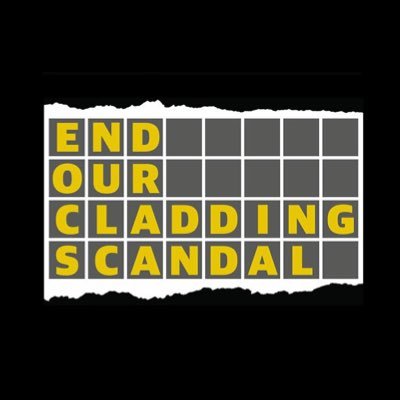 Blocks, housing developments and whole geographical areas of affected residents have come together to set up their own campaign groups. Check out many of these on our Partners page – and follow them on Twitter to get advice on how to set up your own.